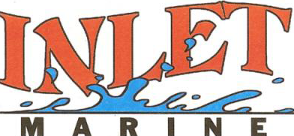 A family owned business that has been servicing the Hampton Roads area since 1999. We are fully licensed and insured marine contractors. Inlet Marine is a VA licensed, Class B contractor based in Chesapeake, VA.  However, we also hold business licenses in Virginia Beach, Norfolk, Portsmouth and Suffolk. 100% residential work. Not only is Inlet Marine fully licensed, we are a drug free workplace.
 Safety is very important to our company.  Homeowners don't need to worry, our employees are courteous, professional and dedicated. Most importantly, we aim to improve the quality of your waterfront view. In addition, Inlet Marine is also a full-service marine contractor.  We build piers, boatlifts, shoreline revetment/erosion control. This includes bulkheads, rip rap and Flexamat. On site meeting (Free estimate) collaborative design process.  As a company we think about your needs, your wants and future plans. We considers all these aspects when sketching pier plans.
When working on a project, we want our customers to not only enjoy the finished product, but the process of building it as well. Starting with the initial visit we want you to let us know what your ultimate goal is. How you plan to use the space.  Do you plan to upgrade to a larger boat?  Would you like a wraparound bench for the family to enjoy? Do you love fishing; do you need a fish cleaning station and etc.
From there we incorporate your vision and needs with our knowledge and experience to create a spectacular design. Once we have the design, we get to work on the permitting process ourselves. We also use our extensive network to get you in touch with the right individuals. Before construction begins we do another walk-thru of the project with the client to explain the process of construction. At this time we will address any questions or make any adjustments needed.
Throughout the construction process we strive to communicate with the client and remain transparent about the project. So that the finished product exceeds expectations. Our passion and attention to detail leave you a premier waterfront structure to enjoy for years to come!
Mission Statement
At Inlet Marine, our mission is to improve your waterside existence with high-quality marine structures, built in a timely manner at a reasonable price. We will work with your ideas, budget, and schedule.
Charles "Chuck" Archer grew up in Chesapeake and going to school in Churchland. He married his wife Kathleen in 1984. Together they have raised four beautiful children. The oldest of which, now works for Inlet Marine continuing on the family business. 
As owner/operator Chuck manages the day to day operations from bidding to construction. He is on the job site typically every day to ensure the quality he guarantees with the Inlet Marine name/brand. This dedication and love for what he does provides Inlet Marine's customers with peace of mind.  When you choose Inlet Marine, you will get a quality product that will stand the test of time and customer service that assures satisfaction on investment!
For Free Estimates Regarding Marine Construction and Maintenance
Call us today! (757) 391-0444